Historic American Indian Dolls and the children who played with them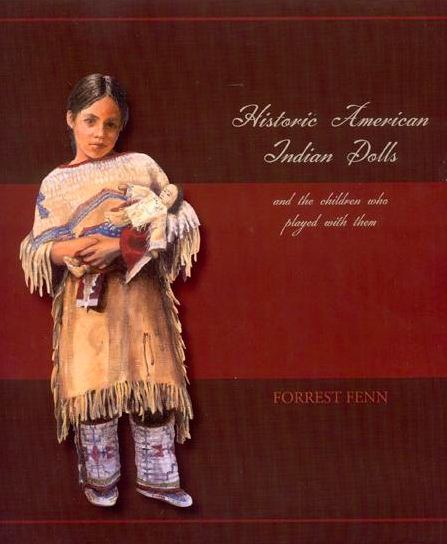 Historic American Indian Dolls and the children who played with them
Indian children have been mothering dolls since long before the first histories about them were written. These dolls represent a peaceful element of Indian life, although many that now reside in private collections may have witnessed the fighting at Wounded Knee or the Custer debacle. How terrible! Others may have sat around and evening campfire in the arms of Lady Pretty Blanket or Julia Sun Goes Slow. How Romantic!
In this book the author looks inside the cultures that made these dolls and passed them down with loving care. He also has looked inside some of the dolls themselves and found clues to a way of life that are not noticeable to the casual observer. There has never been such a book as this. You will see.
65 Color Plates
35 B/W Images
147 Pages
Go to our Collection section to see photos and details of the American Indian Doll's in this book.